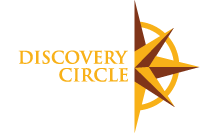 Formerly Jordan Circle Tours, Discovery Circle is an independent, full service B2B Jordanian-based inbound tour operator and Destination Management Company with 20 years of operating experience. Specialising in cultural and historical tours and holidays of Jordan.
Providing excellent customer service, we provide your clients with a home away from home experience and ensure that their time in Jordan is unforgettable. Our team of experienced customer service, operation and tour/holiday designers ensure that from the moment you send us the enquiry to the minute we put your clients on the plane home, no stone is left upturned.
Our unique experience in marketing, promoting and selling Jordan in international markets combined with our unrivalled knowledge of Jordan and current travel trends, means we can offer you the most innovative and up to date tour and holiday itineraries. No other DMC understands the international tourism market like us.