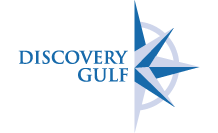 In operation since 2001. Through the years, we have developed a solid standing with our partner's abroad as well as our local suppliers. Our managing director has been actively involved in the tourism market since 1990, both in Jordan and the UAE. He is backed by a dynamic and internationally-diverse team of professionals.
Be it a custom-made itinerary or a straight-forward booking, making travel arrangements within the UAE is more than just booking a hotel and a transfer. We believe in learning and listening to the needs of our clients, so that our itineraries are specific to your brand. This means that we can differentiate which service more suited to a particular client, be that in terms of location, type of activity level or the overall cohesion of the program.
Our heritage is in designing incentive itineraries throughout the MENA region so we are confident in saying that we excel in this aspect of the business. Our client base includes global brands in the pharmaceutical, banking, and telecom as well as oil and gas industries, who are looking to differentiate their events from other companies within the sector.